Size reduction and material re-claim equipment custom engineered for precise applications
Each granulation application presents its own challenges and resultant issues, along with customers having their own individual requirements. We review each specification in detail, advise on viability and devise the most suitable solution.
Blackfriars Granulator Systems have many years of expertise on granulation technology, applications and processes, along with our own technical department for system development which can significantly improve performance.
Our reputation for reliability, robustness and performance has been achieved over many decades of working closely with our customers, to understand their needs and successfully applying our experience and technology to achieve effective solutions.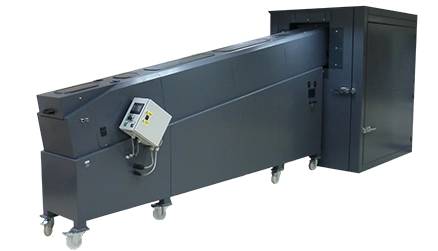 We are able to modify our machines and systems to meet the requirements of our
customers, enabling a solution that provides the required performance outcomes.
Blackfriars manufacture standalone granulator machines, plus we design and supply all ancillary equipment, such as conveyors, filters and control systems for both low and high throughput rates.
Other products available include Auger granulators, and attrition type grinding mills.